The Hospital M&A Report, Third Edition, 2012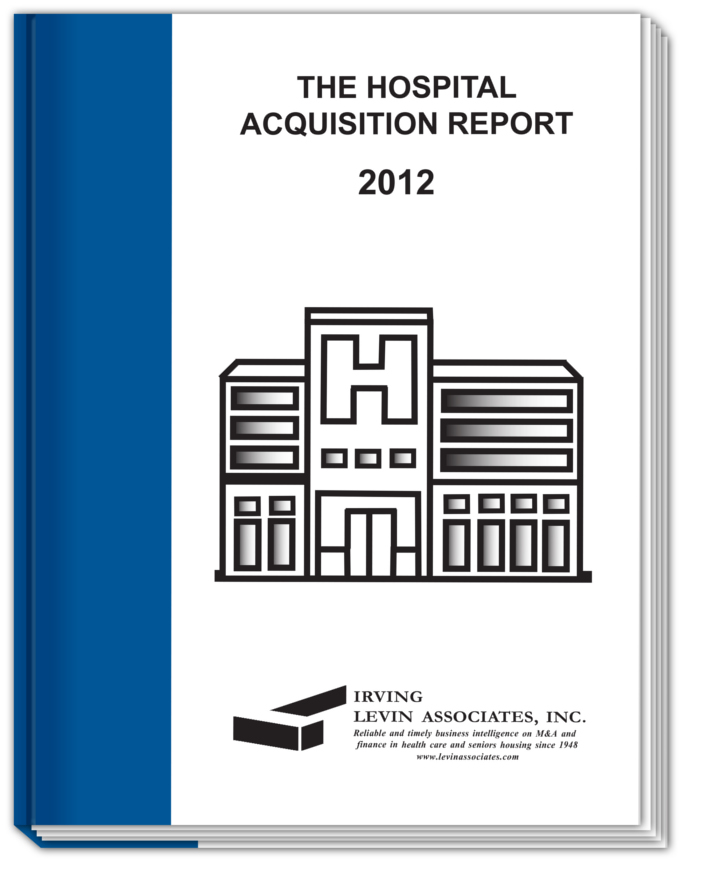 Your source for hospital merger and acquisition statistics and data
Learn all about today's hospital merger and acquisition market, not just what's covered in major media. The Hospital M&A Report, Third Edition, 2012 gives you critical details on the deals associated with the recent trend in the hospital acquisition market toward middle-market targets, plus key contact information.
An analysis of hospital M&A activity is at your fingertips. There's no quicker way to get current on the hospital M&A market or review historic hospital M&A data. Reference the facts and figures you need to evaluate a target, assess your hospital's potential asking price or complete a consulting project. Essentials such as revenue and EBITDA multiples, key market statistics, charts and graphs on top acquirers, top sellers, biggest deals and more are included.

Get all this market intelligence and more!
●
Deal-by-deal transaction data for every announced hospital deal
●
Annual market activity and trend analysis

●

All the hard-to-find statistics you need to size up the market today--and tomorrow--including:


►Price/revenue ratios
►Price/EBITDA ratios
►Price/bed ratios
►Single vs. multiple facility deals

Regular Subscription (PDF). Please call if you are interested in a corporate/group subscription.