EXPERT OPINION: A Conversation with Brian Pollard
October 28, 2013
In this "Expert Opinion" interview, Brian Pollard, Senior Managing Director, Lancaster Pollard, discusses HUD, Fannie Mae, refinancing, debt, M&A, and more........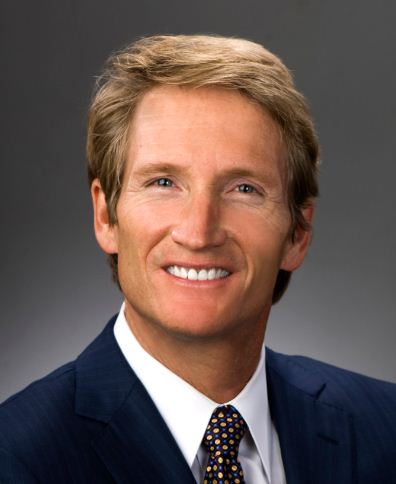 Listen now Watch the video Read the transcript

Brian Pollard co-founded the three companies that comprise Lancaster Pollard: Lancaster Pollard & Co., Lancaster Pollard Mortgage Company and Lancaster Pollard Investment Advisory Group. He currently serves as President/CEO of Lancaster Pollard Mortgage Company and as senior managing director of Lancaster Pollard & Co.
Brian has spent over 20 years providing financial guidance and capital funding to health care, senior living, and affordable housing providers. His experience includes the structuring of more than 150 debt transactions totaling over $2 billion of principal amount using a wide variety of structures, including public and private offerings of notes and bonds, government agency programs and proprietary loan products. Prior to co-founding Lancaster Pollard, Brian was with the Capital Markets Group of Bank One, Columbus. He currently serves on the Senior Living Business Interactive Editorial Advisory Board.
Brian received a bachelor's degree in finance from the University of Kentucky. He is a regular speaker at national conferences on investment and mortgage banking topics for the health care, senior living, and affordable housing sectors.

Contact Information:
Brian Pollard
Senior Managing Director
Lancaster Pollard
65 East State St.
Columbus, Ohio
614-224-8800
bpollard@lancasterpollard.com


Watch the video of the interview:

Read the interview transcript:
Steve Monroe:
There has been a lot of investment banking business across all spectrums of senior housing and care, whether it's HUD lending, M&A deals, tax-exempt financing or Fannie/Freddie. I'm here today with Brian Pollard of Lancaster Pollard, obviously a principal with the company. Brian, I think people used to think of Lancaster really more on the tax-exempt side of the market. I may be going back ten years or so, but that's not really the case. What's the breakdown of your financing activities today in terms of the different sectors?
Brian Pollard
That's right, Steve. We've been focusing on funding for healthcare and senior living for 25 years. For the first 15 years, we did have a higher concentration of activity with nonprofit owners. That was probably driven by our investment banking roots, and the use of tax-exempt bond financing for many transactions. Tax-exempt bond financing is mostly a funding source that's mostly available to the not-for-profit sector. So our client base reflected that. Over the past ten years, we have broadened our base in the for-profit senior living sector, and currently, about 70 percent of our clients are in the for-profit side of ownership.
Steve Monroe
That's a huge swing.
Brian Pollard
Yes, it certainly is.
Steve Monroe
You've seen incredible growth in your HUD financing business. When did that really start to take off and what precipitated that move?
Brian Pollard
We had also been doing HUD for quite a few years. We've been a HUD-approved lender for 23 years, and had consistently used that program over those 23 years, but not in the volume that we're doing today. It was the introduction of the HUD LEAN program in 2008. We were introduced to it early. We saw the commitment of the HUD personnel that were putting that program together. We felt that it was a genuine effort to make the program truly workable, because it had not been effective up until that point in time with very inconsistent outcomes.
We started to gear up our staff, our bankers, our underwriters and our analysts, to become efficient in the new HUD LEAN program. And then late 2008 happened, we had the financial crisis. We had the banks basically shutting down their funding of transactions. We had interest rates starting to come down. We had a lot of people that started to look at HUD that had never considered it. We were in a good position at that time to take advantage of that increased volume.
Steve Monroe
The volume has definitely increased, right?
Brian Pollard
It absolutely has.
Steve Monroe
Can you describe your typical client who you're kind of targeting on the debt side?
Brian Pollard
We're working with clients that own or operate properties across the continuum, everything from independent living with and without supportive services, to assisted living, to memory care, SNFs, continuing care retirement communities, all the way to hospitals. We've worked, as we touched on earlier, with both nonprofit, for profits, and governmental ownership. In terms of the size of our clients, everything from the largest regional owner/operators to single-site owner/operators. So it's a full spectrum.
Steve Monroe
How have your debt clients responded to the 100 basis-point increase in rates over the last summer?
Brian Pollard
It's been frustrating for them. For those, I think its been a frustrating process. Those that started the funding process before May had an expectation of a rate with a two-handle on it, and that quickly moved to a three-handle, and in today's market has a four-handle on it. So I think it's been a frustrating process for many.
There have also been a number of other clients that did not start the process, that were waiting on the sidelines for rates to start their uptick, that are now scrambling to get in and try to get permanent financing in place before rates go up any higher. I think that everyone expected rates to move up; I think it's just been the speed at which they've moved up that has frustrated many of our clients.
Steve Monroe
Well, when you look at the market, obviously HUD financings and refinancings are less generous than six months ago. It still is very low-cost. I mean, are the borrowers just sitting there kind of kicking themselves because they missed out on an opportunity? I mean, you still have low-cost debt.
Brian Pollard
Yeah, that's right. I think it's mixed. I mean, you're right, it wasn't that many years back that 30-year, 35-year fixed-rate money at 5 or 6 percent was considered pretty attractive. Now, those organizations, those senior care providers, especially the SNFs, that have been able to get funding at two handles or even three handles, have put themselves in a very nice position for dealing with the pressures that I think we all know are going to be inevitable in the space going forward.
Senior care providers, unlike a more traditional asset class, owner/operators, are not quite as interest rate-sensitive, and I think many do recognize that even with a four-handle on it, historically speaking it's a very exceptional cost of capital. I can tell you that our backlog of refinance business is larger today than it has ever been in our history. So I think that many do see that as being the case.
Steve Monroe
Then, besides HUD, what other lending areas are you guys actively pursuing?
Brian Pollard
We are still doing a fair amount of Fannie Mae, of USDA-guaranteed loans and of placing loans with either commercial banks or finance companies. We're also still doing a fair amount of tax-exempt bond financing for our not-for-profit clients.
Steve Monroe
On the hospital side, or the senior housing side?
Brian Pollard
Senior housing side as well. The tax-exempt markets had gotten a little backed up several years ago, but they've improved, and the volumes of tax-exempt financing have picked up in recent years. We also introduced a private equity fund last year that is owning senior care assets for lease to what we consider to be best-in-class operators, and we have five transactions that are currently in development, actually under construction, within that fund. We just got the certificate of occupancy on the first property.
And then we have several acquisition deals that we're working on with clients through that equity fund that we hope to close in the not-too-distant future. And then here recently, we've rolled out our own balance sheet bridge funding program. We placed several hundred million dollars of bridge financing with banks over the last couple of years, but sometimes our clients just don't have the time—either it's an acquisition constraint, a time constraint, or they have debt that's maturing and they need to be able to move more quickly and that's the purpose of this proprietary bridge product.
Steve Monroe
Right, more quickly than a regular commercial loan.
Brian Pollard
Absolutely. They're just not going to have 60 to 90 days sometimes to get the bridge financing in place, that's the purpose of this product.
Steve Monroe
You brought up the private equity fund and some acquisitions. Let's talk about the M&A side. You've mostly been known on the debt side of things.
Brian Pollard
That's right.
Steve Monroe
Are you growing your M&A business? Is that something in the future you want to do?
Brian Pollard
It's something that we definitely have our eyes on. M&A activity has been robust for the last few years. But with the competitive pressures and the changes to models of care and changes to payment for care, the need for access to low-cost capital, that scale is going to continue to be important. So we believe that M&A activity will continue for many years to come.
We're obviously not only involved in funding many of these acquisitions, but through our investment banking arm, we are serving as sell-side advisors. And so that is something that we expect to grow in the years going forward.
Steve Monroe
And on the sell side, is it more assisted living, skilled nursing?
Brian Pollard
It's a combination. It is typically smaller operators, from anywhere between one and ten properties, and it's been a mixture. It's been a mixture of both assisted living and skilled nursing, including many nonprofit organizations, as Medicare and Medicaid in particular, have gone from cost-based reimbursement programs to flat payments based upon acuity of the residents. I think many nonprofits with their higher cost structures have had a difficult time competing, and have decided to exit the business.
Steve Monroe
I know you have had a nice amount of growth in your debt business in 2013. In 2014 and '15, are you seeing continued growth in the financing business and the M&A business, or kind of across all sectors of Lancaster Pollard?
Brian Pollard
Yeah, we absolutely are. As I mentioned earlier, our refinance pipeline is greater than it's ever been in our firm's history. The other thing that we're seeing growth in is new development funding. There was a relative dearth in new construction funding over the past four to five years. We know that fundamental demographic trends are supportive of new development, and without much of that over the past four to five years, we're seeing that backlog hit the market. We've seen our new construction activity pick up considerably.
Steve Monroe
Good. Well, good luck for next year and wish you continued success.
Brian Pollard
Thanks a lot, Steve, I appreciate it.