EXPERT OPINION: A Conversation with Casey Moore
June 3, 2013
In this "Expert Opinion" interview, Casey Moore, Principal, Prudential Mortgage Capital, discusses Fannie/Freddie, HUD, REITS, changes, and more...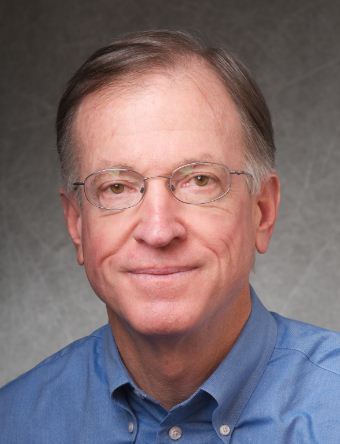 Listen now Watch the video Read the transcript

Mr. Moore has joined the Seniors Housing team of Prudential Mortgage Capital Company (PMCC) as Principal. He focuses on originating seniors housing loans in markets across the United States, with an emphasis on Fannie, Freddie and FHA. He will be located in the PMCC Boston office.
Prudential Mortgage Capital Company is a national full-service, commercial, multifamily and agricultural mortgage finance business. Leveraging a 135-year history of real estate finance the company offers one of the most comprehensive lines of real estate finance products and originates loans for Fannie Mae DUS™, Freddie Mac Program Plus® and specialized affordable housing programs; FHA; Conduit; Prudential's general account and proprietary balance sheet program; and other institutional investors.
Mr. Moore has twenty six years of commercial lending experience, with twenty three years specially focused on seniors housing/long-term care investments. Prior to joining PMCC, Mr. Moore served with RED Capital Group as Senior Managing Director in the Seniors Housing group, and with Bank United/Washington Mutual as Director of Healthcare Lending and Senior Vice President of Specialty Finance. Mr. Moore also spent time with Bank of Boston and Fleet Bank.
Mr. Moore received his Bachelor's degree from the University of North Texas and earned an MBA in Finance from Boston College.

Contact Information:
Casey Moore
Principal
Prudential Mortgage Capital Company
One International Place
7th Floor
Boston, MA. 02110
617 239 4640 (office)
617 543 1401(mobile)



Watch the video of the interview:


Read the interview transcript:
Steve Monroe:
It's been a very interesting lending market these past couple of years, with a lot of people refinancing. Interest rates are low. I'm sitting here with Casey Moore from Prudential Mortgage Capital.
Casey, what kinds of loans are you focusing on now these days at Prudential?
Casey Moore
PMCC is primarily focused on the permanent side. We're doing Fannie/Freddie. And then we have the general account, which is the life company. We also have an interim bucket of funds for those who want to do acquisitions, quasi-turnaround-type product.
Steve Monroe
Are you seeing different kinds of borrowers today than perhaps maybe five years ago? I know you've been in the business for 25-plus years.
Casey Moore
You know, we really are. We still have our core group of institutional customers who like the general account and who like Fannie and Freddie, they're the larger players. But because the REITs have been so active, we've been going down to smaller, regional, local operators who have experience but who want to grow their business. We've been working with them to facilitate that company growth. Whether they monetize and ultimately get bought out by REITs again at a later stage, we're not so concerned about that, but that's where we're finding the activity.
Steve Monroe
Do you have a profile of a typical customer in terms of size of company, what would that be today?
Casey Moore
I would say anywhere from probably two to ten properties?
Steve Monroe
So that's the middle market you're going after.
Casey Moore
That's the middle market, right. And, again, we're not ignoring our larger institutional clients, because they're our bread-and-butter. But we're just seeing less activity from them.
Steve Monroe
Right. And any growth is going to be in the smaller companies.
Casey Moore
Right.
Steve Monroe
How about typical size and structure of one of your loans?
Casey Moore
On the agency side, we're seeing more one-off transactions, so that's leading to smaller loan size. So, $5 to $15 million. People are still going with the 10-year term with Fannie and Freddie for the most part, but I have been seeing some people expressing an interest in longer term. They're recognizing the rates are good and why take on the bullet risk if you don't have to?
Steve Monroe
Many people for several years now have been enamored with the low, low, low LIBOR rate and they loved that low spread which has been going down. It is very attractive and they have to pay more for fixed rate—but are people thinking more about locking in as opposed to doing that low LIBOR-based loan?
Casey Moore
There's an interesting discussion going on. I have clients who really enjoy the low LIBOR premium because it's just cash flow to the bottom line. But there's a recognition that rates are going to go up. But I had a conversation with a client this morning, I said we know rates are going up and they said, "Well, we've been saying that for three years." So at what point are you leaving money on the table?
But I think there's a general recognition, I've been seeing more clients say to me, "You know what? Whether it's HUD, the general account, Fannie or Freddie, these rates are really good. I don't want the interest rate in 10 years. The refi risk continues. I'm just going to lock these up now.
Steve Monroe
And interestingly, we're seeing a lot of the larger REITs doing some 30-year bond deals.
Casey Moore
Right.
Steve Monroe
Because even though it's a higher rate, they want to lock in their right-hand side of their balance sheet.
Speaking of balance sheets, Prudential has a huge balance sheet. Are you tapping into some of that for some longer-term fixed-rate debt on the senior housing side?
Casey Moore
Yes, we're using the general account in two ways. The general account largely services the permanent side and it likes the senior space a lot. It's generally lower leverage, larger metropolitan areas. But, for example, we did a large portfolio last year, about $200 million on the general account.
The second bucket, we will use, it's more interim debt. So two-to-three-year debt for turnaround, acquisition-type stuff, type properties, that are also going to go to Fannie, Freddie or the general account.
Steve Monroe
The classic short-term bridge.
Casey Moore
Right.
Steve Monroe
You've been in this sector for quite a while. I don't want to talk about your age or anything. But, you know, you've been doing this for a long time. What's changed the most in the market from a lender's perspective?
Casey Moore
I've thought about that a lot and there are two things. First on the financing side, the landscape with the REIT activity has really made the debt side very, very different. The pie hasn't gotten all that much bigger, but the REITs are so active and they're going down into the small, regional operator world, too. So that's made a lot of difference.
The other thing that I've seen—and this isn't so much debt as just sort of industry—is that our operators I think are doing a really good job of adjusting their models to meet the needs of today's seniors. So today's memory care building, for example, is nothing like the building of 20 years ago. I think that's pretty exciting for a lender, an equity player, or a REIT.
I would say those are the big changes that I've seen over 20-plus years.
Steve Monroe
And of course you want to lend on this more of a state-of-the-art-type properties.
Casey Moore
Right, versus the older properties.
Steve Monroe
Finally, what's Prudential pipeline looking like for 2013? Do you think it's going to be similar to 2012 or more active than 2012 was?
Casey Moore
We had a really good year in 2012 and the goal is to try and achieve similar results. I don't think we're going to get beyond that, just because 2012 was so strong. We've hired a few new originators so we're looking at building up the HUD platform in particular, which will add volume, which will be good.
So I would say our goal is to meet last year's volume results. And we'll be happy with that, because it was such a good year.
Steve Monroe
Well, good, I hope you do that and good luck with Prudential.
Casey Moore
Thank you very much. It's nice talking to you.
Steve Monroe
Thanks for joining me.