EXPERT OPINION: A Conversation with Marilynn Duker
September 24, 2013
In this "Expert Opinion" interview, Marilynn Duker, President, The Shelter Group and Brightview Senior Living, discusses construction costs, geographic footprints, memory care, financing, changes, and more....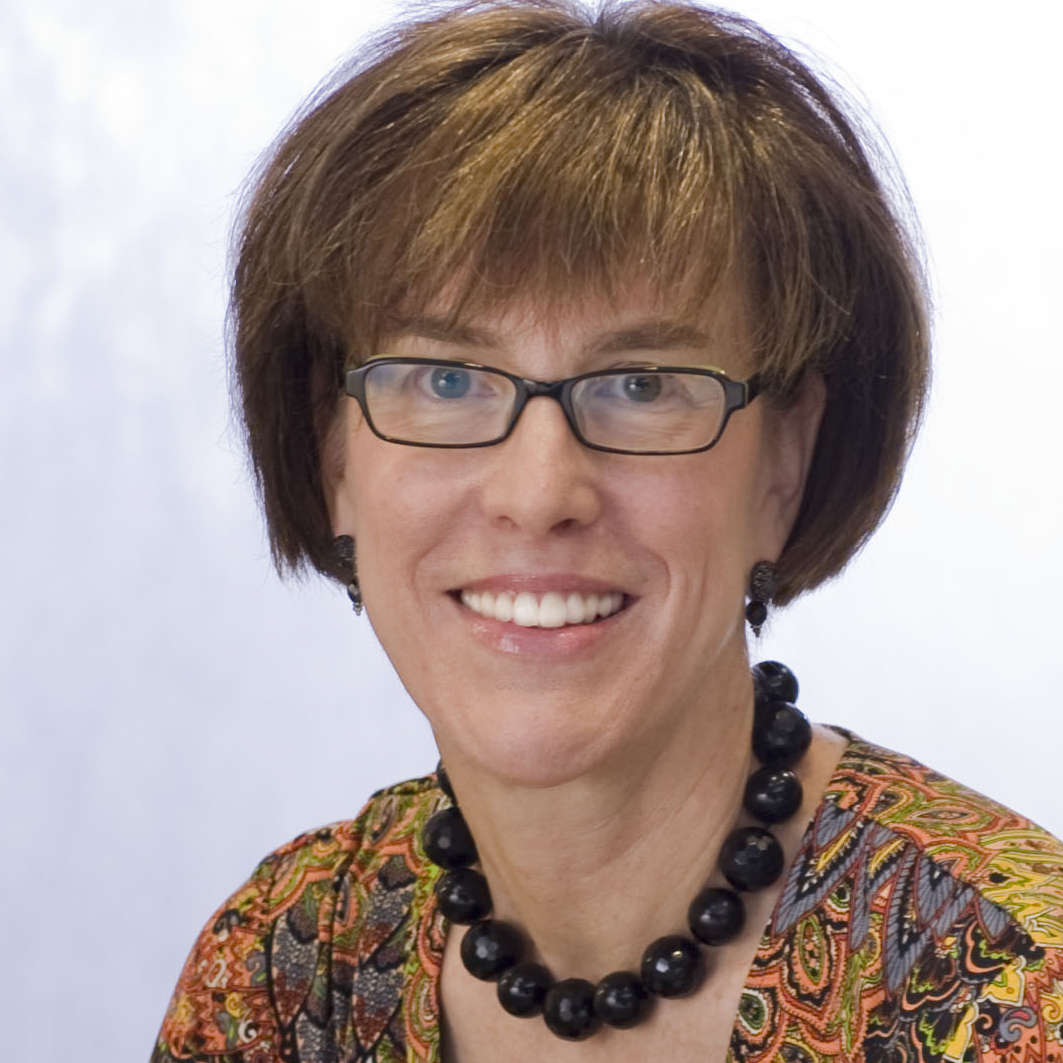 Listen now Watch the video Read the transcript

Marilynn K. Duker is President of The Shelter Group. As President of The Shelter Group, she is responsible for all three Shelter Group companies: Shelter Development, Shelter Properties and Brightview Senior Living.
Ms. Duker joined Shelter in 1982. She began her career as a developer and since then, she has been involved in every phase of Shelter's operations and growth. Ms. Duker became a Partner and President of Shelter Development and Shelter Properties in 1995 and of Brightview Senior Living in 2008. Ms. Duker has overall responsibility for directing both the operations and long term growth of The Shelter Group and Brightview Senior Living.
Prior to joining Shelter in 1982, Ms. Duker served as a Presidential Intern at the U.S. Department of Housing and Urban Development (HUD). She worked in both HUD's Regional and Headquarters offices, as well as for the Boston Housing Authority.
Ms. Duker serves on the Loyola University Maryland Board of Trustees, the University of Maryland at Baltimore BioPark Corporation (Chair), Mercy Health Systems (Vice Chair), the Downtown Partnership of Baltimore, the Open Society Institute-Baltimore, the PNC Greater Baltimore Advisory Board, the National Investment Center for Seniors Housing Operator Advisory Board and the Executive Board of the American Seniors Housing Association. She is also a graduate of the Greater Baltimore Committee LEADERship Program.
Ms. Duker is a graduate of the College of Wooster and has a Master's Degree from the Massachusetts Institute of Technology.

Contact Information:
Marilynn Duker
President
The Shelter Group/Brightview Senior Living
218 North Charles Street, Suite 220
Baltimore, MD 21201-4019
Phone: 410-246-7430
mkduker@sheltergrp.com
www.thesheltergroup.com
www.brightviewseniorliving.com



Watch the video of the interview:

Read the interview transcript:
Steve Monroe:
There is a lot of development going on now since the Great Recession. We've had some fears of some over-development, which I think may be overblown. I'm sitting here with Marilynn Duker, she's the President of The Shelter Group and Brightview Senior Living, which owns, develops and manages senior housing communities, mostly around the Northeast.
Marilynn, you operate close to 30 senior living properties. And as I said most of them are in the Northeast. They all pretty much seem to offer assisted living, independent living, Alzheimer's care, or some combination. Have you found the right combination for your developments now or is it really a market-to-market determination?
Marilynn Duker
It is very market-by-market, but I would say our goal is anywhere we can get a site large enough in our markets, which go from northern Virginia up to Boston, we would like to be developing independent living as a component of the communities. So, typically, the only time we're not doing that is where we can't get a site large enough, one where we can only fit a standalone assisted and Alzheimer's community on the site. But we really like that independent living component.
It's a lower price point and I think psychologically a lot of people think of themselves as independent rather than as needing assisted. We also find we attract a lot of couples who age at different rates.
Steve Monroe
Right, and that gets them in the door at that lower price point.
Marilynn Duker
Yes.
Steve Monroe
During the Great Recession, new development really tapered for a lot of reasons—demand, financing drying up. How did your pipeline hold up during that?
Marilynn Duker
We were very fortunate to have capital throughout the recession. We have financed our growth through a series of high net worth funds that we've raised from individuals and then the five of us who own the company co-invest alongside them. So we had raised our fourth fund, in '07, we continued to invest that through the recession, and then we raised our fifth fund in early 2011. So we had the equity capital and then we had banks that were willing to continue to lend to us, so we were very fortunate. In many cases, we were able to open new communities in markets where, in fact virtually all the places we've opened and have sites, there's really been no new development in probably 10 years.
Steve Monroe
Really, because I was going to ask you, have you seen much new activity in your current markets?
Marilynn Duker
I think we're certainly hearing lots of talk. We know lots of our competitors are out looking for sites for the first time in a couple of years. I'm not sure how they intend to finance their growth yet, but we've seen very few new communities start. There are a few smaller, regional operators that appear to have capital and have opened a few new communities, but really very, very little. I think in all these markets, every site you find has to get entitled. And so it takes a long time to do that.
We think even for people that are out looking for land today, I think they're easily two, maybe three years away from a construction start.
Steve Monroe
Have you seen any inexperienced developers coming in, like we saw 10 years ago?
Marilynn Duker
Not so much yet in our markets, although I certainly have been reading, or I get offers in email or in the mail of brokers seeking financing or equity for projects in very tertiary markets, with people who are multi-family developers who think they want to get into seniors. So I hope that capital will be a constraint on that, but we'll see.
Steve Monroe
Construction costs have been rising since the depth of the Great Recession. As they're going up, are you constantly looking at construction costs versus acquisition costs when you're looking at a market or do you just want to develop?
Marilynn Duker
I mean, we certainly, we're very focused on cost per unit and cost per square foot and we think we have a good approach to that that helps control costs and we think we're pretty good at that. But I think our operating people have a strong preference for development because we can build our culture from the ground up. And we just have not been able to talk ourselves into paying the prices that others are paying for acquisitions. So I think for the foreseeable future, we're going to be developing and not acquiring.
Steve Monroe
How about on the construction financing side? Not the equity, you know, where are you getting your debt and has that changed much in the last 12, 18 months?
Marilynn Duker
In 2009 I spent all year trying to finance one project and talked to maybe 30 banks and got a term sheet from one. And since then, a deal that we just are about to close in another week or two here, we had five banks competing for the debt and I think from 2009 to this, each deal we've gone out to finance, we've had multiple banks and more generally three or four competing for each deal. I think the terms are attractive and work well with our underwriting, so we've had good interest. And it's a mix of both regional banks as well as bigger, national banks.
Steve Monroe
Currently you're in seven states in the Northeast plus Florida on the senior housing side. Do you think you're going to expand that geographic footprint?
Marilynn Duker
Not in the near term. Florida happens to be an outlier and that's a community we manage on a fee basis for another owner, it's actually about to be sold, so we think we still have lots of opportunity in the northern Virginia to Boston markets and that's where our pipeline for the next four to five years is.
Steve Monroe
As an owner-operator-developer, seeing these high prices that you mentioned, do you have any concerns that we may be going back into the 2006-2007 bubble?
Marilynn Duker
I always worry about that. And I do worry about that. And you hope capital will be a constraint, but I do have concerns about that. We always worry about that.
Steve Monroe
Is there anything to do about it or nothing?
Marilynn Duker
We feel like we're in a very good group of markets that are very high barrier to entry, have had a real dearth of supply over the last 10 years and have very strong demand drivers. So, when we underwrite, we always assume there's at least one, possibly two unknown competitors coming into the market when we do our underwriting analysis. So we think we're fairly well-protected and, as I was saying earlier, because there are these constraints on supply in terms of having to zone sites and the length of time that that takes, we think that gives us at least some predictability about the potential for new supply. And many of the sites that we're developing are actually redevelopments from other uses. So it's not as if there's a lot of greenfield land left available in these markets.
So we think we're in as good a position as we could be just by virtue of the geography we're in and the length of time it takes to get something to closing, but I certainly think it's not good for the industry at large if there is over-building and in markets where there are fewer constraints. And I think that probably will happen at some point. It's just the nature of the cycles.
Steve Monroe
As they say, location, location, location. Pick your site where no one else can compete with you.
Marilynn Duker
Yes, absolutely.
Steve Monroe
All right, thanks for the update on what's going on.
Marilynn Duker
Sure, my pleasure.