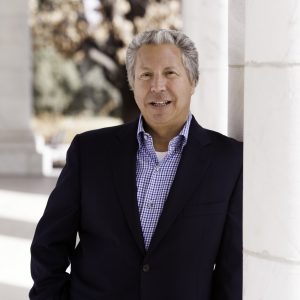 CEO, Senior Care Development, LLC
David Reis started his business career in his family's neckwear manufacturing business. He was, alas, destined to be the third and last generation Reis in the business. At the age of 28 and with $25,000 cash in the bank David decided to leave the family business and start a real-estate development company specializing in seniors housing.
Thirty years later, as a nationally known expert in the senior housing field, David has developed, and/or has purchased, distressed Continuing Care Retirement Communities (CCRC's), also known as Life Plan Communities, in excess of a billion dollars. David has also developed retirement-oriented projects that span the continuum of care from independent living to assisted living to nursing homes. The growth of David's organization has not changed his essential business philosophy: a focus on a select few projects under development at any one time, and a dedication to quality.
As the Managing Member of his affiliated company (Senior Care Holdings, LLC), David was one of a handful of investors who came together to purchase approximately 175 nursing homes across 19 states, which were subsequently sold to G.E. Capital in 2006. Following that, in 2007, an affiliate of Senior Care Holdings invested in a deal to take Genesis Healthcare Corporation private for $1.4 billion. Genesis owned or managed over 210 nursing/assisted living facilities concentrated primarily in the Northeast. In 2011, the investment group sold Genesis Healthcare's real estate holdings to Health Care REIT (now known as Welltower) while retaining the operating company, which, along with its subsequent acquisition of Sun Health Care, was generating approximately $4.6 billion in annual revenue. David became a member of the newly reconstituted Board of Directors and chaired its compensation committee for several years. In February of 2015, David and his fellow investors brought about the culmination of the Genesis growth strategy by combining it with Skilled Healthcare Group, Inc. to create one of the largest post-acute care providers in the country, with management services and/or ownership of more than 500 skilled nursing and assisted/senior living communities in 34 states, and more than 1,800 rehabilitation therapy centers in 47 states. The new company employs nearly 95,000 people and has combined yearly revenue of approx. $5.0 billion dollars. David was a member of the board of Genesis Health Care until June 2019 when he resigned based upon his assessment as to the direction the company was going.
A recent Senior Care Development (SCD) purchase was The Clare, a 53-story CCRC located one block from Michigan Avenue in the heart of downtown Chicago. Under previous ownership, this community was the nation's largest municipal bond default ($225 million) in 2011. SCD, along with its financial partners purchased The Clare for all cash and turned it around to its present occupancy in excess of 98% while at the same time investing heavily in re-imagining many of its common areas from the lobby to the 53rd floor lounge, thus taking its place as one of the premiere high-rise senior living communities in the country. While the project was sold in December 2019 for an IRR thru the 8 year holding period in excess of 25% , SCD affiliates continue to own a minority stake in the community.www.TheClare.com
Affiliates of Senior Care Development (SCD) also teamed up with the same financial partner and purchased two CCRC's in Illinois at a bankruptcy auction where SCD served as the stalking horse bidder in 2010 paying approx. 20 cents on the dollar. Both were turned around successfully and sold in 2018 as the last investments in its financial partners fund I. SCD affiliates still retain interests in the communities and oversee them on a day to day basis.
Ground-up development projects affiliated with Senior Care Development include Meadow Ridge, Connecticut's largest CCRC located in Redding, CT just celebrating its 18th year in operation, and Evergreen Woods located in North Branford, CT. which David sold in the run-up to the financial crisis of 2007.
While certainly not one to leave his chosen field (although all do have a "heads in beds" element to them), in 2009 David purchased non-profit St. Francis Hospital located in Blue Island, IL prior to its planned closing (after over 100 years of service to residents of the south side of Chicago) saving over 1,100 jobs in the process. After renaming the hospital (MetroSouth Medical Center) and turning it into a for profit hospital along with revamping it services and introducing state of the art electronic medical record (EMR) throughout the hospital as well as investing in new technology equipment the "new" hospital saw a dramatic change in its fortunes. MetroSouth Medical Center was sold to Community Health Services (CHS) a public company in 2012 in very good financial health.
Thru his affiliated company (Falcon Investors, LLC) David entered the high-end hospitality business with the development, construction, and ownership of the St. Regis Deer Valley located in Park City UT a ski in/ski out property which is consistently voted (by Travel and Leisure magazine) the #1 family resort destination in North America. As the managing member of the ownership entity, David continues to work on improving and expanding the property and recently broke ground on a small addition in the spring of 2019 which will open up in the fall of 2020.
David has participated on many non-profit Boards over the years including: Trustee of his alma-mater Hampshire College, Executive Board Member and Chair of the Building Committee for Solomon Schechter School of Westchester where he oversaw the land selection, entitlements, and construction of both a middle school and high school; as well as being a Board member of The Windward School where he also chaired the Building Committee and the construction of a middle school renovation project. David currently is a member of the Executive Committee of Maine Coast Heritage Trust the largest land trust in the State of Maine where David spends many a summer.
Contact Information
Senior Care Development, LLC
Phone Number: 203-222-6262