FOR IMMEDIATE RELEASE
Steve Monroe
203-846-6800
Fax: 203-846-8300
pressreleases@levinassociates.com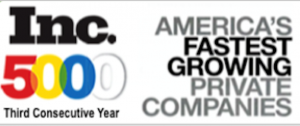 NORWALK, CT – September 26, 2017 –HealthCareMandA.com will host an important webinar — Telehealth: Underrated or Overvalued? — on Thursday, September 28, 2017, at 1:00 PM ET. A recording of the webinar will also be made available following its live presentation. The webinar is part of the Interactive Webinar Series.
Telehealth is hailed as a way for healthcare providers to save money, as a solution to the physician shortage, and as a way to meet the healthcare needs of rural communities and hospitals. Opponents argue the quality of care is not the same. As state legislatures continue to redefine rules for telehealth companies, investors are signing on to fund local and regional networks. Join our panel to discuss where the opportunities are, and where the challenges lie.
Lisa Phillips, Editor of HealthCareMandA.comand moderator of the panel, will find out who's building networks, who's buying and who's selling; find out what is affecting current valuations; discuss emerging trends and new players entering the market and our expert panelists' views on the headwinds and tailwinds at play in this market.
Our panel of experts will include Robert E. Annas, Senior Managing Director at Solic Capital; Grant Chamberlain, Managing Director at Ziegler and Tom O'Connor, Managing Director at Berkery Noyes.
If interested in this topic, then don't miss the live webinar on September 28, at 1:00 pm ET. If unable to attend the live webinar, a recording will be available the following day.
Please visit https://products.levinassociates.com/downloads/1709b-webinar/ or call 203-846-6800 for more information about this interactive webinar.