The SeniorCare Investor Newsletter | M&A Intelligence for Senior Care Business Investors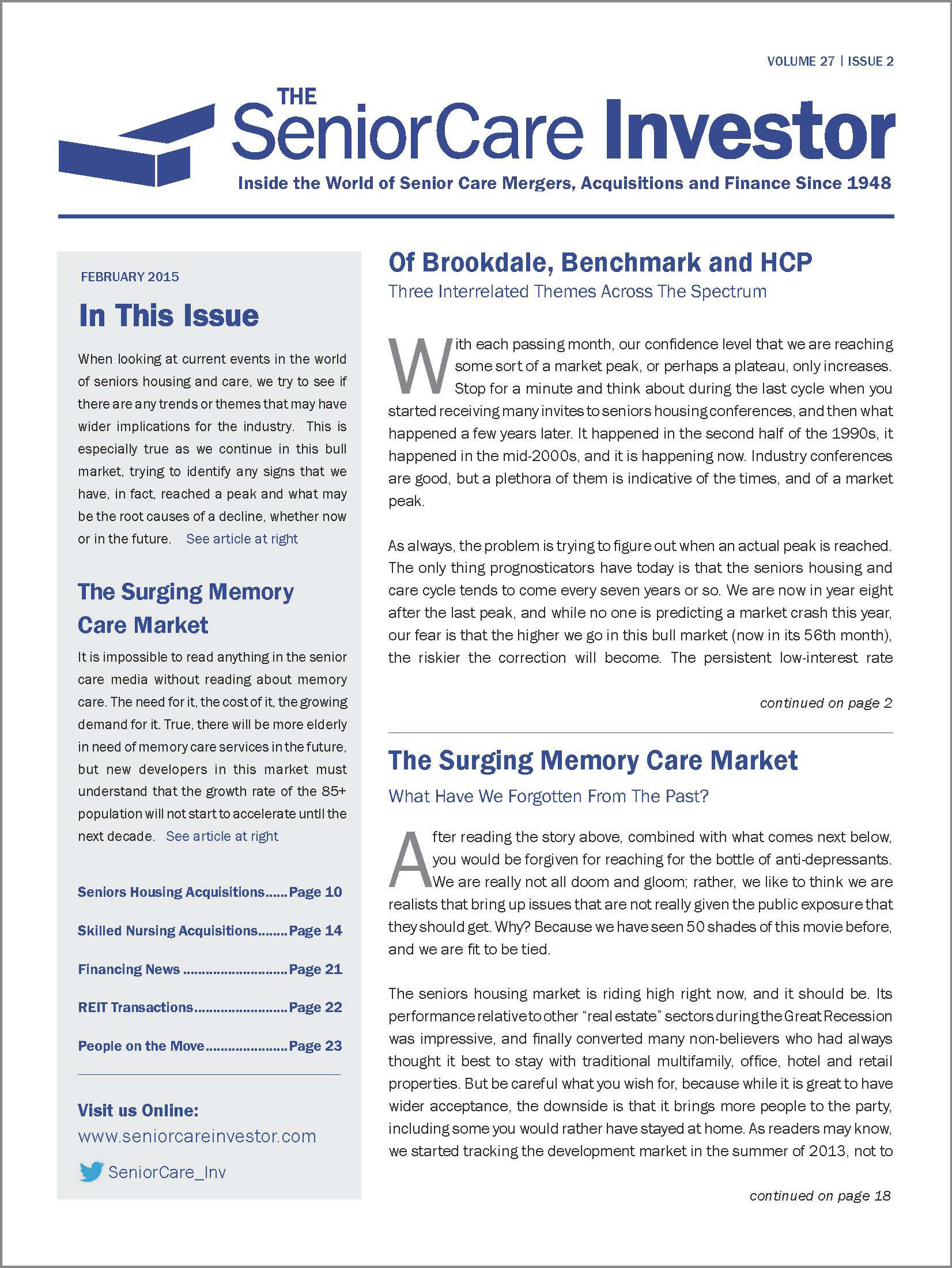 Inside the World of Senior Care Mergers, Acquisitions and Finance
For over 50 years, The SeniorCare Investor has been tracking mergers, acquisitions, equity & debt financings, bankruptcies and corporate shake-ups in the senior care market. As a member, you will never miss a beat, staying up to date with print and electronic news about nursing home and assisted living businesses, retirement communities, REITs and home health care. The SeniorCare Investor not only provides the latest key financial indicators and senior care acquisition news, but also exclusive expert analysis from leading senior care financial analysts and executives.

Your Membership Includes:
The industry's leading investment newsletter (print & pdf) and archives
Members-only events and networking opportunities
Access to The SeniorCare Investor digital media (including Dealmaker's Forum & Development News)
Breaking news alerts sent directly from our Editors
Access to our Editorial and Research Staff
Call customer service today with any questions: (203) 846-6800
Attention Members:
Looking for your current pdf issue?
Please contact us to receive the login link.
800-248-1668 or 203-846-6800
Fax: 203-846-8300
info@seniorcareinvestor.com

The SeniorCare Investor 2015 Half Year Index is available!