2023 Webinar Calendar
April 2023 – Financing for Seniors Housing and Care in 2023 and Beyond

(Sponsored by NewPoint Real Estate Capital)
---
May 2023 – Assisted Living M&A Market
(Sponsored by JLL Valuation Advisory)
July 2023 – Has There Been Any Progress on Labor?
October 2023 – Skilled Nursing M&A Market
(Sponsored by NewPoint Real Estate Capital)
December 2023 – TBD
---
PAST CONFERENCES IN 2023: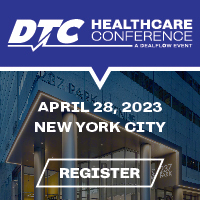 The DTC Healthcare Conference, produced by DealFlow Events, is focused on covering opportunities in direct-to-consumer healthcare including the legal issues, marketing challenges, and economic considerations that are critical to continued growth in the DTC sector.
Like all DealFlow Events, The DTC Healthcare Conference is a technical educational conference paired with an unbeatable professional networking opportunity.
For more information visit The DTC Healthcare Conference

April 28, 2023

Convene – 237 Park Ave | New York, NY
This year on May 21-23 at San Diego, CA, the National Healthcare CFO Summit is taking place! The NH CFO Summit provides a platform that helps America's senior healthcare finance executives evaluate and partner with relevant suppliers and solution providers, while we connect innovative healthcare finance facilities with these senior healthcare finance strategists.  Furthermore, the content is aligned with key healthcare finance challenges and interests, relevant market developments and strategies adopted by successful pioneers.
For more information visit National Healthcare CFO Summit

May 21 – 23, 2023

San Diego, CA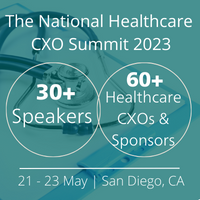 The most exclusive meeting point for Senior Level Healthcare Executives representing America's Largest Hospitals & Healthcare Systems and Innovative Sponsors.
Delegates that have attended in the past include:
CEO – Kindred Healthcare
Executive Director – Network – Cedars-Sinai Medical Network Management
Chief Operating Officer The Hospitals – The Hospitals of Providence
Register your interest via https://events.marcusevans-events.com/healthcare-cxo-summit-2023/

May 21 – 23, 2023

San Diego, CA
Upcoming Webinar
April, 2023 
Sponsored by NewPoint Real Estate Capital
Financing for Seniors Housing and Care in 2023 and Beyond