November, 2021
E-Health M&A: From Health Records to Artificial Intelligence, What Do Investors Want and Providers Need?

December, 2021
Skilled Nursing M&A: Two Years after COVID Outbreak, Who's Still Buying and At What Prices?
Interested in sponsoring a webinar?
Reach industry professionals in our Interactive Webinar Series.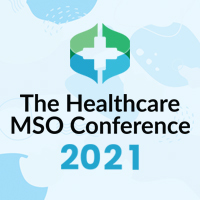 The Healthcare MSO Conference hosted by DealFlow Events brings together investors, physicians, and service providers for a day of networking, education, and deal-making. We've developed a forum that aims to share valuable and unique ideas, while answering all the questions surrounding MSOs – including corporate finance structure, accounting, legal and regulatory, and operational issues.

October 22, 2021

Westchester, NY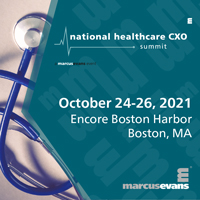 The 23rd National Healthcare CXO Summit
The 23rd National Healthcare CXO Summit takes place on 24-26 October 2021. This summit gathers leading healthcare executives and innovative solution providers at the Boston, Encore, Boston, MA. This Summit provides the opportunity to pre-schedule one-to-one physical business meetings with key leading and forward-thinking executives. Enquire more via https://bit.ly/3hmMQvt.

October 24-26, 2021

Boston, MA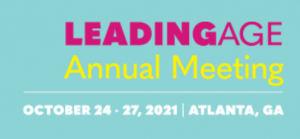 Leading Age Fall Conference
Through the first half of 2021 NIC will host a series of 12 twice-monthly – and complimentary – Leadership Huddle webinars,
featuring post-webinar 'peer-to-peer' breakout sessions designed to facilitate further discussion, information sharing, and light networking.

October 24-27, 2021

Atlanta, GA

NIC 2021 Fall Conference
This is a time of disruption in seniors housing and care. Now, more than ever, leaders are looking for new partners, new ideas, and new approaches to caring for residents, as they seek to offer new solutions in the wake of the pandemic. Now is the time to pursue new contacts, deepen existing relationships, and strengthen your network. Plan to join us for our first in-person convening of leaders in seniors housing and care since the beginning of the COVID-19 pandemic.

November 1-3, 2021

Houston, TX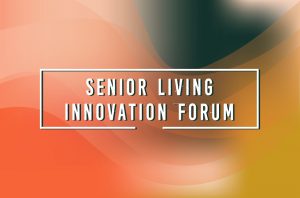 Senior Living Innovation Forum
This program is a unique opportunity to learn the latest commercial developments, strategies and deal forecasts from noted experts. Gain insight into the business and legal issues involved in contemporary health care business transactions, including emerging care models, M&A trends, financing techniques, deal risk management strategies, post integration lessons, and many more.

November 27-29, 2021

Houston, TX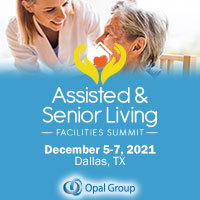 Assisted & Senior Living Facilities Summit 2021
The Assisted & Senior Living Facilities Summit brings together executive leaders in charge of assisted living, senior living and long-term care facilities. The program is an opportunity for executive directors and vice presidents of facilities, capital planning, design and construction to discuss emerging innovations and challenges in the field.

December 5-7, 2021

Dallas, TX
The 18th Annual Healthcare Private Equity & Finance Conference will return to Chicago on February 16-17, 2022. We are eager to reunite and once again host our premier two-day healthcare investment-focused conference as we continue to explore new ways to successfully close transactions and achieve growth. Like past conferences, our agenda will include distinguished keynotes and industry and sector-focused panel discussions along with plentiful time for networking. 

February 16-17, 2022

Chicago, IL