2023 Seniors Housing Development Outlook: Equity and Debt
-Adapted from a webinar hosted by LevinPro LTC
-Sponsored by Griffin Living
Seniors housing investors, operators, lenders and pundits have largely come to a consensus on the development market: hit the pause button. They cite high interest rates, a slow census recovery, inflation and construction delays when shelving projects or stepping out of development altogether. However, as many turn to M&A and some owners solely focus on regaining occupancy and cash flow, some developers have found, and can take advantage of, opportunities in markets throughout the country.
In November 2022, a panel of experts from the development, lending and investment sales worlds convened for a webinar hosted by LevinPro LTC to discuss these challenges and strategies to overcome them. In addition to the moderator, Ben Swett, Editor of The SeniorCare Investor, those panelists included: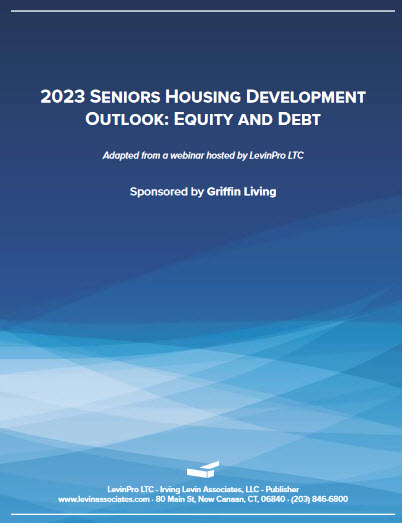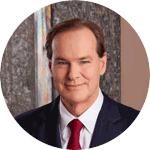 Paul Griffin III, Founder, CEO and President of Griffin Living. A fifth-generation home builder with 40 years of experience in real estate development, Mr. Griffin has overseen the development, construction and exit of over $4 billion in master-planned communities, multifamily and commercial properties.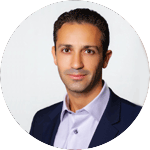 Ari Adlerstein is the Senior Managing Director and Head of Meridian Capital Group's Senior Housing and Healthcare team, responsible for the origination and placement of loans pertaining to seniors housing properties from banks, CMBS lenders, debt funds, life insurance companies and agency lending platforms. Mr. Adlerstein also provides advisory services such as equity capital markets and investment sales across all sub-asset classes of healthcare properties.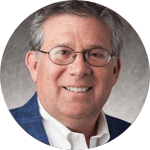 Ken Assiran, founding partner of Capital Health Group, LLC (CHG), an affiliate of Capital Funding Group (CFG), is responsible for managing CHG's existing portfolio and facilitating capital investments in seniors housing communities. Plus, he leads its senior housing lending platform at CFG Bank where he brings over 30 years of experience in financings and debt structuring.