2021 Health Care M&A and Seniors Housing Investor Conferences
ASHA's Mid-Year Meeting, 2021
The 2021 American Seniors Housing Associations Mid-Year Meeting will be held July 26-27 at the Hyatt Regency Lake Tahoe Resort in Incline Village, NV. ASHA's members-only meetings are stimulating and thought-provoking gatherings of the nation's top seniors housing professionals. Participants candidly share information and business insights, network with peers, debate issues of common interest, and hear nationally recognized speakers in a relaxed setting.

July 26-27

Incline Village, NV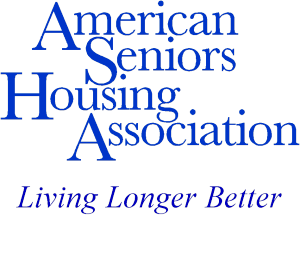 2021 Financial Management Conference
Register today for the 2021 Financial Management Conference. If you're a financial professional or executive in home care or hospice, this is a must-attend event! FMC attracts current and future leaders of the industry every year because it is the only conference designed for people just like you. You will learn from the top experts, network with thought leaders, and connect with companies that serve businesses like yours.

August 1-3

Chicago, IL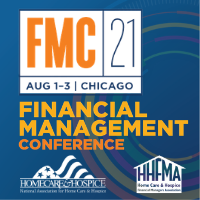 Argentum Senior Living Executive Conference & Expo
You won't want to miss the first major in-person industry event in nearly two years! Join us September 13-15 in Phoenix, Arizona for the 2021 Senior Living Executive Conference & Expo. Connect with executives and professionals leading the future of senior living, and take home new ideas and approaches to invigorate your own operations.
Special offer for The SeniorCare Investor readers: Use promo code SCISLEC for $200 off a Full Conference Pass!

September 13-15

Phoenix, AZ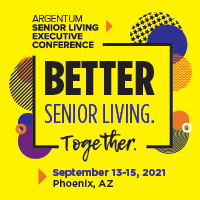 13th Annual Investment and M&A Opportunities in HealthCare
What the Covid-19 pandemic means for the healthcare industry is still being digested. But by the time September 2021 rolls around, most experts are predicting that Covid-19 will be mostly in the rear-view mirror, and that it will be safe for executive-level B2B meetings to resume. Consequently, our 13th Annual 'Investment and M&A Opportunities in HEALTHCARE' will be held September 20-21, 2021 at the Loews Vanderbilt Hotel in Nashville.

September 20-21

Nashville, TN

Senior Living Innovation Forum
The amount of disruption impacting senior housing means things move at break-neck speed. The issues you're facing today require bold, creative solutions. We showcase the sharpest minds in the industry as well as bring inspiration from outside industries.

October 3-5

Palm Springs, CA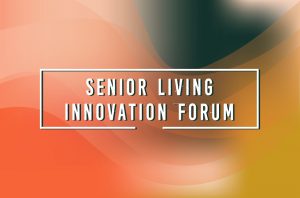 National Association for Home Care & Hospice Financial Management Conference and Expo
FMC is the only conference focused on the financial operations of home care and hospice agencies and attracts C-suite, executives and other leaders from across the country. Each year, approximately 450 attendees come to gain insights from financial experts, to network with peers, and to interact with business partners who can provide them with the tools their businesses are looking for. In addition to the Expo, NAHC offers multiple advertising, sponsorship, and promotional opportunities at FMC.

October 3-5

New Orleans, LA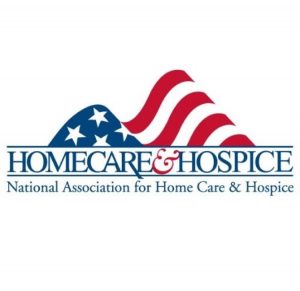 LeadingAge Annual Meeting & Expo
The LeadingAge Annual Meeting & EXPO is not just any aging services meeting. It's a unique opportunity to explore the breadth and depth of the LeadingAge membership. It's a chance to connect with thousands who share your passion and commitment to improving the lives of those we serve. It's a time to learn new strategies or find new suppliers to help you achieve better outcomes with fewer resources.

October 22-24

Atlanta, GA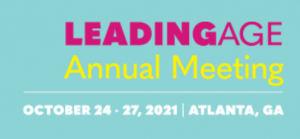 NIC 2021 Fall Conference
This is a time of disruption in seniors housing and care. Now, more than ever, leaders are looking for new partners, new ideas, and new approaches to caring for residents, as they seek to offer new solutions in the wake of the pandemic. Now is the time to pursue new contacts, deepen existing relationships, and strengthen your network. Plan to join us for our first in-person convening of leaders in seniors housing and care since the beginning of the COVID-19 pandemic.

November 1-3

Houston, TX