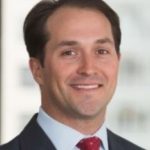 Managing Director, VMG Health
Aaron Murski is a Managing Director at VMG Health, who focuses on providing valuation, transaction advisory and consulting services to healthcare businesses and healthcare investors across the United States.
Having spent over a decade in the industry, his experience includes working with for-profit and not-for-profit organizations large and small, in support of the planning and execution of mergers and acquisitions, service line spin offs, joint ventures, syndications, de novo projects, professional services arrangements, and other business transactions. His experience with healthcare business segments includes everything from primary and specialty care clinics, surgical and ancillary services facilities, diagnostic services, acute and post-acute care, and health plan and other risk-bearing entities and networks associated with population health management.