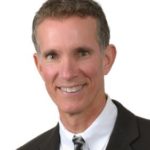 Executive Managing Director, Cushman & Wakefield

Allen McMurtry is responsible for the origination and execution of senior housing sales nationally for Cushman & Wakefield. With 29 years of experience in Senior Housing brokerage, Allen has sold 165 communities throughout the country with an aggregate value of over $2 billion.
Allen has exclusively represented sellers of Senior Housing properties across the United States since 1986. He has represented numerous types of owners, including publicly traded companies, institutional real estate investment advisors, lenders, bond trustees, not-for-profi ts and individual owners. For these owners, Allen has sold 136 Senior Housing communities with aggregate sales volume of over $1.6 billion. Since 2005, Allen has sold eight entry fee CCRC's.
Allen graduated from Vanderbilt University with a degree in Economics. He is a licensed Real Estate Broker in 10 states. Allen joined Cassidy Turley in 2013 when CLW Real Estate Services Group was acquired by Cassidy Turley.