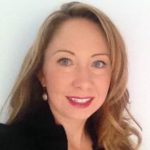 Senior Director of Operations, Primera Health

Andrea has over 16 years of healthcare experience working in and operating post-acute care centers. She has extensive experience working within alternate payment models such as Accountable Care Organizations and bundle payment models. Andrea has served as guest speaker at multiple conferences and hospital workshops, educating on how post-acute care works in conjunction with these new payment models.
Andrea works with independent physicians in central Indiana to provide resources, strategies, and population health management to allow them to be as successful as possible while remaining independent.