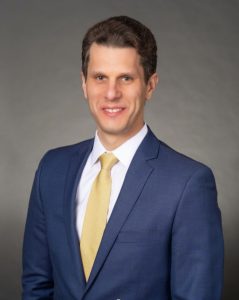 Managing Director, Ziegler
Andrew Colbert is one of the most active advisors to physician groups across the US on mergers, acquisitions, joint ventures and investment transactions. He joined Ziegler in 2006 as a founding member of the Corporate Finance Healthcare practice and has 50+ completed engagements totaling over $3.0 billion in value. His experience includes sell-side and buy-side representation, strategic partnerships, public equity financings, private placements, joint ventures, leveraged buyouts and fairness opinions. He takes pride in developing long-term relationships with clients and bringing creative structuring insights and deep domain expertise to achieve the best outcomes.
He's an author of 14 publications in the following press and media outlets: AuntMinnie.com, Axis Imaging News, Becker's Hospital CFO Report, Healthcare Business News, Imaging Technology News, Radiology Today Magazine, Advance Healthcare Network. His speaking engagements include industry events, such as ACG, HIMSS, HFMA ANI, Health2.0 and RBMA, among others. His prior experience includes: Friedman, Billings, Ramsey, UBS and Morgan Stanley.