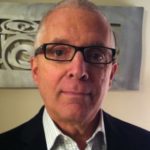 CEO, Franciscan St James Health
In his career, Kimmel has held CEO and COO positions in community, religious sponsored, for-profit and university teaching hospitals and has generated substantial improvement in each. He is currently the CEO of Franciscan St. James Health. For the last 15 years, his focus has been on strategic and operational turnarounds. He has consulted on bankruptcy workouts and has also headed the corporate Supply Chain Initiative for Ascension Health, the largest not-for-profit system in the country.
Kimmel served as CEO of MetroSouth Medical Center, formerly St Francis Hospital, in Blue Island, Illinois. Prior to the sale of the hospital, St Francis had lost $20m annually for two years and was threatened to close. The management company that Kimmel headed was responsible for turning the bottom line to breakeven within the first year of operation. Kimmel also served as Interim CEO of Catholic Health Partners, a three hospital system in Chicago jointly owned by Ascension Healthcare and the Missionary Sisters of the Sacred Heart. That turnaround preserved Catholic ministry in healthcare on the north and west sides of Chicago. Other assignments have included serving as CEO of Mercy Memorial Hospital in Monroe, Michigan; Interim CEO of Brackenridge and Children's Hospitals in Austin, Texas; and CEO of Spohn Hospital in Corpus Christi, Texas.
Kimmel has a bachelor's degree in Business Administration from Washington University, St. Louis and a master's in Hospital Administration from The University of Michigan.