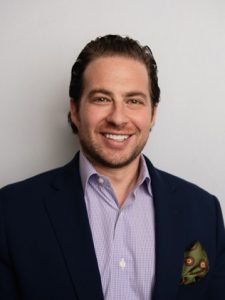 Senior Managing Director, Blueprint Healthcare Real Estate Advisors
Ben Firestone is a Founding Partner and Senior Managing Director at Blueprint Healthcare Real Estate Advisors, an advisory firm exclusively focused on seniors housing and healthcare real estate. Ben is one of three founders responsible for launching the firm in 2013 and has been instrumental in its strategic direction. Under his leadership, Blueprint has grown to be a leading advisory firm within the space, completing over 200 transactions since inception.
Ben is an alumni of the National Investment Center for Seniors Housing & Care (NIC) Future Leaders Council. He holds a bachelor's degree in economics from the University of Michigan and an MBA from the University of Chicago Booth School of Business.