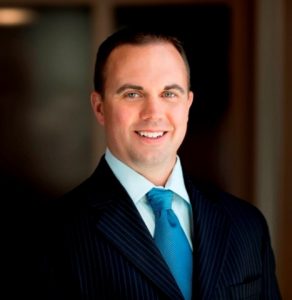 Managing Director, Senior Living Investment Brokerage, Inc.
Brad Clousing is a commercial real estate broker with extensive experience in the senior housing sector. Brad is a leading broker at Senior Living Investment Brokerage, Inc. ("Senior Living") in the Glen Ellyn, IL office. He has successfully handled the sales of skilled nursing, CCRC, assisted living, independent living, and home health care companies across the United States.
Brad has worked at Senior Living since 2006 and facilitated the sale of over $1.5 billion in seniors housing assets over 130 separate transactions. Given the complexities of seniors housing transactions, Brad is actively involved with nearly every phase of the transaction including coordinating 3rd party reports and vendors, working through contract and asset purchase negotiations, coordinating the change of ownership process, and working with the clients to coordinate with their debt and equity providers.
Prior to joining Senior Living, Brad was as an analyst with a national commercial real estate firm. After two years he was promoted to associate status and was a broker on an institutional transaction team based in Chicago. As an analyst and broker, he led or participated in the sale of over $360 million in primarily apartment and medical office properties over a four-year period.
He currently serves as Managing Director at Senior Living Investment Brokerage, Inc. and Affordable Housing Investment Brokerage, Inc.