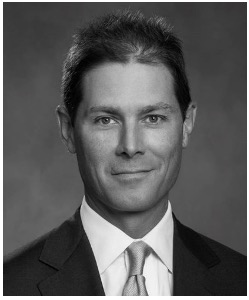 Managing Director, Raymond James
Burk Lindsey leads Raymond James' coverage of the health care services and provider segment.  He focuses on mergers and acquisitions as well as private and public financing transactions.  He has significant experience in alternate site, behavioral health, distribution, senior care, home health, and hospice and particular expertise working with health care focused private equity firms as both buyers and sellers.  Over a 23-year career, he has advised on over 150 transactions with aggregate value in excess of $20 billion.  Prior to joining Raymond James, he held investment banking and merchant banking positions with Equitable Securities Corporation and ING Capital Corporation, respectively, focusing on health care with both groups.
Raymond James & Associates is the largest investment banking firm in the United States based outside of New York and the nation's largest independently owned firm.  The Firm has been one of the nation's leading middle market M&A advisors for transactions under $500 million over the last five years.  The Firm's Health Care Investment Banking Group is one of the nation's oldest, largest, and most successful middle-market health care-focused advisory services practices.  Over the past three years, the Firm's Health Care Group has advised on over 85 transactions with an aggregate value of over $11 billion.  The Firm's Health Care Investment Banking Group focuses on Health Care Services, Health Care Technology, Medical Technology, and Life Sciences, with offices in Nashville, New York, Chicago, Denver, San Francisco, and Los Angeles.  The Group's bankers provide a broad range of advisory and capital-raising services to growing health care companies and health care-focused sponsor groups.