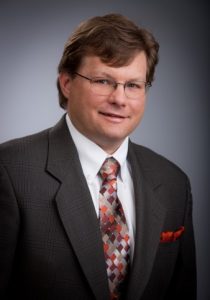 Founder, President and CEO, Santé Operations, LLC / Santé Partners, Inc.
Mark Hansen has specialized in senior housing and healthcare since 1995. He started his career as a senior housing and healthcare appraiser. Mark was a Principal of the firm Tellatin, Short and Hansen, Inc., where he worked with senior housing and healthcare operators, developers and senior housing and healthcare financial institutions providing strategic planning, market and feasibility analysis and other strategic operation initiatives.
In 2008, he co-founded Santé Partners, Inc., a senior housing and healthcare development company. In 2011, Mark led Santé's expansion into senior housing and healthcare operations with Santé Operations, LLC, opening four new inpatient transitional rehabilitation facilities in the state of Arizona. In 2012, Mark oversaw the growth of Santé into the state of Washington with the acquisition of Encore Communities. Santé and Encore specialize in the post-acute healthcare continuum including: independent living, assisted living, memory care, skilled nursing, home health, home care and hospice, currently serving over 10,000 seniors annually with over 1,200 leaders and associates dedicated to caring for seniors.
In 2016, Mr. Hansen also co-founded the private-equity fund Inspired Healthcare Capital, and chairs the Investment Committee. IHC focuses on providing value to investors through senior housing and healthcare real estate investment. With over 50 years of healthcare provider and real estate investment experience and over $1 billion in development, finance and M&A transactions, IHC strives to balance the needs of investors, while supporting operators dedicated to providing quality care for seniors.
Mr. Hansen graduated with a Bachelor of Science degree in Accounting from the University of Oregon.