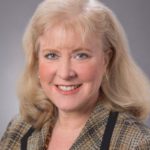 Vice President of Strategy Innovation and Network Development, Consulate Health Care
Carole Taylor is the Vice President of the Strategy, Innovation and Network Development for Consulate Health Care. In this capacity, she is responsible for the implementation and execution of the organization's strategic vision. With more than 20 years of experience in managed health care, Ms. Taylor brings her expertise in contract negotiations and strategic planning together with an extensive background in health care finance.
Previously, Ms. Taylor led the Managed Care department for The Christ Hospital Health Care system, where she was instrumental in her organizations participation and success with CMS' Comprehensive Primary Care Initiative and innovative programs with managed care payors and local employers. Carole also served in leadership positions over network management for national Medicare and Medicaid managed care plans including Amerigroup and United Health Care. Carole is a member with HFMA and served on the Board of Directors for the South West Ohio Plan. Ms. Taylor holds a MSPH from the University of Missouri in Columbia.