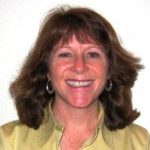 Managing Director, Wells Fargo Multifamily Capital
Cathy Voreyer is Managing Director of Wells Fargo Multifamily Capital. WFMC is focused on providing real estate loans on Multifamily, Senior Housing, Age-Restricted Apartments, Student Housing and Manufactured Housing. Cathy is primarily focused on Agency business (Fannie Mae and Freddie Mac) with an emphasis on seniors housing. There are a variety of financing strategies both fixed and variable rates, short- and long-term available to clients. Loan executions include Fannie Mae, Freddie Mac, FHA, Conduit, Balance Sheet lending, loan syndications and equity.
Prior to joining Wells Fargo, she worked for Berkshire Mortgage where she originated over $500 million in senior housing loans. Cathy was employed with Berkshire for approximately six years. She started her career with GE Capital where she held numerous positions during her 17 year tenure. She has a B.S. in Finance with an Economics minor from CSU Sacramento and an M.S. in Real Estate from Georgia State.