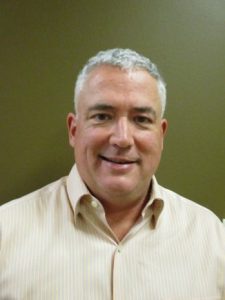 Co-Founder & Vice-Chairman, Pegasus Senior Living
Chris Hollister has been in the senior housing sector since 1986. After 3 years with Greystone Senior Living in Irving, Texas Chris moved to Boston in 1989 to help start The Standish Care Company ("Standish").  Chris served as CFO through the first IPO of a freestanding assisted living platform.  Standish was sold to Care Matrix in 1994. In 1995, Chris co-founded Southern Assisted Living, Inc. ("SALI") in Chapel Hill, North Carolina with Steve Morton.  Chris and Steve grew SALI to be the largest operator of assisted living/memory care communities in the Southeast by 1999 with over 40 communities primarily in North Carolina but also in Virginia and South Carolina. SALI was among the first operators to roll-out purpose-built single story assisted living platforms with attached memory care units designed in conjunction with national memory care experts.  SALI was known for quality care and a very positive operating culture. Chris and Steve bought out their private equity investors in 2003 with a sale-leaseback of the real estate to Welltower and sold the company in 2006 to Brookdale.
Since 2006 Chris has been an active investor and consultant for a variety of companies serving seniors including both operators and technology and service providers. Chris served as a board member and then Chair of Vision Senior Living in Auckland, New Zealand from 2008 to 2010.  He served on the board of Sunrise Senior Living from 2013 to 2018.  He is an early stage investor in OneDay and PTX Therapy.
In July 2018 Chris co-founded Pegasus Senior Living ("Pegasus") with Founder Steven Vick who serves as CEO.  Chris is Vice Chair focusing on culture, new business, and strategic relationships.  Pegasus currently operates 37 communities in a dozen states from Washington to Florida.  All but two of these communities are leased and managed for Welltower and were previously leased to Brookdale Senior Living.