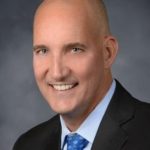 President, Carnahan Group
Chris Carnahan has over 21 years of experience in healthcare and finance. He has held executive level positions in healthcare, technology, and manufacturing. Chris is the founder of Carnahan Group, Inc., and he is responsible for the leadership, strategic direction, and financial matters of the firm.
Chris has been involved with over 150 medical staff demand analyses for not-for-profit and for-profit entities, including modeling demand and supply analysis for healthcare services within diverse communities. During his career, Chris has been involved in over 1,000 healthcare transactions. Chris has presented numerous times to some of the largest healthcare systems in the world on the topics of community health needs assessments, medical staff demand analyses, valuations, and healthcare strategy. He is also an instructor for the National Association of Certified Valuators and Analysts (NACVA) in the area of healthcare valuations. In 2010, Chris received the Certificate of Achievement for an Instructor of Great Distinction by NACVA.
Chris is a licensed Certified Public Accountant (CPA) in Florida, a Certified Valuation Analyst (CVA), accredited in Business Valuations (ABV), and certified in Financial Forensics (CFF). He is also a member of the American Institute of Certified Public Accountants (AICPA), a member of the National Association of Certified Valuators and Analysts (NACVA), and a section member of the AICPA's Valuation and Forensic Services. Chris has published articles on physician acquisitions, and he has testified as an expert witness in healthcare matters before the 10th and 19th Circuit Courts of Florida and before the American Arbitration Association.