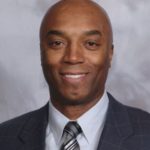 Senior Vice President, Housing & Healthcare Finance, LLC
Chris Bulger is Managing Partner of Bulger Partners, a strategy consulting and investment banking firm that actively invests in and advises the leadership of software-driven businesses, including healthcare tech companies. Chris has spent over two decades as investor, board member and advisor to software-driven companies. He has advised the CEO's and Boards of leading tech companies on strategic decisions as well as significant financing and M&A transactions.
Chris sat on the Board of Capsule Tech, the market leader in medical device integration and clinical data management solutions, and he served as the lead transaction advisor during its recent acquisition by Qualcomm. He has also advised digital healthcare companies like HealthcareSource, which was acquired by Francisco Partners in May 2015, and Mobile Heartbeat.
Prior to founding Bulger Partners, Chris was a senior partner with Robertson Stephens, the leading global technology investment bank that was acquired by BankAmerica. Chris earned his MBA from the Yale School of Management and his BS in Engineering from Boston University.