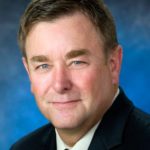 President, Continuum Development Services
Dan Gray has over 25 years of experience as a health care executive with nationally recognized health systems. Dan began his consulting practice in 1988 to provide Senior Living organizations with operational auditing, management consulting services, and development of community-based services such as the Program for All-Inclusive Care for the Elderly (PACE) and Life Care at Home (LCAH). In 2002, Dan established Continuum Development Services (CDS) and he has worked with more than 100 providers across the country.
He is a past Board member of some of the largest provider associations serving seniors: LeadingAge (formerly known as American Association of Homes and Services for the Aged), the National PACE Association and the Catholic Health Association. He served as Chair of CCAC/CARF. Dan is also a frequent speaker at industry conventions and forums such as LeadingAge, Ziegler Senior Living, and National PACE Association conferences.
Dan has a Master of Science in Long Term Care Administration from the University of North Texas and a Master's Certificate in Gerontology from the University of Southern California. He is a Licensed Nursing Home Administrator in the State of Tennessee and has held licenses in Florida, Missouri, Wisconsin and Minnesota