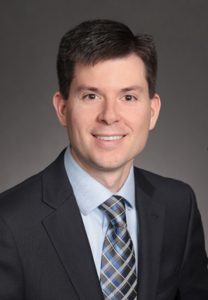 Sr. Vice President, Managing Director, LCS Real Estate
Dan Lahey is the senior vice president/managing director of investments for LCS Real Estate. In this role, Dan leads LCS strategic investment activities, including acquisitions, joint ventures, mergers and leases.
He also serves as chair of the LCS Investment Committee. Under Dan's leadership, since 2015, the LCS Real Estate Investments Team has executed on new investment transactions valued at over $2.0 billion, which have invested over $100 million in equity contributions from LCS.
Prior to joining LCS in 2008, Dan spent 9 years providing audit and tax services for Denman and Company LLP in West Des Moines, Iowa. He holds a Bachelor of Arts in accounting and finance from Wartburg College, and received his CPA certification in 1999.