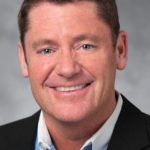 CEO and Chairman of One Eighty
Dan joined Leisure Care as a General Manager, first serving in the field in 1988. Since becoming the sole proprietor for Leisure Care, Dan has steadfastly grown the company from managing $400 million in assets to now over $1.2 billion throughout the United States, Canada, Mexico and India. This puts Leisure Care among the most profitable retirement community management companies in the nation. In June 2008, Dan introduced One Eighty as the new parent company to Leisure Care. He is the Chairman of One Eighty and also serves as the CEO of Leisure Care.
His vast industry expertise has provided opportunities to help educate political leaders about the current state of senior housing and shape public policy impacting seniors. Dan has testified to the U.S. Senate Special Committee on Aging in support of 50 national organizations representing the senior service and long term care industries.
As part of his philanthropic mission, Dan is currently serving on the board of PONCHO, an organization dedicated to supporting the arts, and of Swedish Hospital. He has also recently launched The One Eighty Foundation, a philanthropic organization that is passionately committed to improving the lives of children and families.