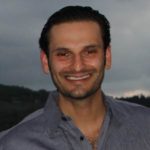 Healthcare Partnerships, Lyft

Dan leads Lyft's initiatives in Elder Mobility. Most recently Dan helped launch a partnership with Lyft and Brookdale Senior Living – the country's largest senior living operator.
Prior to Lyft, Dan co-founded OpenPlacement and helped drive the company's strategy, growth and day-to-day operations. Dan is a serial entrepreneur helping found and start several prior companies and brings 10 years of early stage startup, finance and consulting experience. Most recently Dan helped found Blue Bite, a leading provider of targeted location-based mobile content delivery solutions and pioneer in the Near Field Communication (NFC) space.
Prior to building startups, Dan was an Associate at GCA Savvian Advisors, a leading M&A and Capital Advisory Investment Bank in San Francisco and worked extensively with emerging technology, Digital Health and healthcare facility companies. Most notably, Dan spent over two years working closely with the management team of one of the largest Long-Term Acute Care Hospital (LTACH) in Southern California which ultimately sold to Kindred Healthcare. An alumni of Vassar College, Dan earned a B.S. degree in Economics.