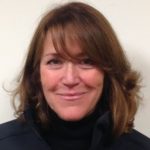 Director of Clinical Programs, Partners HealthCare at Home
Dana Sheer, RN, MSN, ACNP is the Director of Clinical Programs for Partners HealthCare at Home, the home health division of Partners Health System. She is the first nurse practitioner to be employed by Partners HealthCare at Home. She is responsible for the development of home based clinical programs which include, Partners Mobile Observation Unit, Chronic Disease Management, Wound and Infusion Therapies and Telehealth Programs.
Dana has a Masters of Science in Nursing from the MGH Institute of Health Professions and has been a licensed acute care nurse practitioner since 2009. She has been in the healthcare industry for about 20 years with experience in quality improvement, healthcare quality consulting and patient relations and program development.