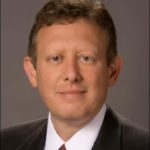 Principal, American Healthcare Investors
Danny Prosky is a founding principal of American Healthcare Investors and the president and chief operating officer of Griffin-American Healthcare REIT II. He is also a member of the REIT's board of directors.
Prosky has spent the entirety of his 20-year career in the specialized field of healthcare real estate investment, where he has been responsible for more than 14 million square feet of acquisition transactions. He previously served as executive president of healthcare real estate with Grubb & Ellis Company and as the president and chief operating officer of Grubb & Ellis Healthcare REIT II. Prior to launching Grubb & Ellis Healthcare REIT II, Prosky served as executive vice president of Grubb & Ellis' first healthcare REIT from 2006 to 2009.
Prior to joining Grubb & Ellis in 2006, Prosky served in a variety of senior positions for 14 years with two publicly traded healthcare REITs, American Health Properties and Healthcare Property Investors (NYSE: HCP). HCP acquired American Health Properties in 1999 and is currently the second largest publicly traded healthcare REIT in the nation. Prosky received a bachelor's degree from the University of Colorado and a master's degree from Boston University.