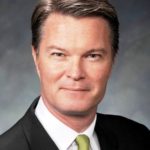 Executive Vice President, Chief Development Officer, Addus HomeCare, Inc.
Mr. Anderson is in his nineteenth year developing In-Home Personal Care business for Addus which operates in 21 states, through 127 locations and serves over 50,000 consumers annually. Mr. Anderson has twenty-four years experience in operations, business development and acquisition of home health and home care service business.
Mr. Anderson has led or otherwise been involved in over 30 transactions in the home care and home health services industry. He has also been appointed or elected to board and advisory committee positions in multiple states through state administrations or trade associations.