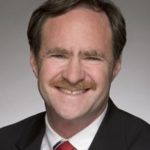 Partner, Saul Ewing LLP
David Antzis is a partner in the firm's Business and Finance practice. He concentrates his practice primarily in the areas of mergers and acquisitions and corporate governance.
David is co-chair of the firm's Mergers and Acquisitions practice. He has represented buyers and sellers, both public and private, in a range of industries, including real estate investment trusts, convenience store chains and manufacturers serving the chemicals, industrial products, medical instruments and shipping industries, among others. His practice includes a particular focus in the representation of life sciences companies and entrepreneurial healthcare businesses. The companies he represents include pharmaceutical companies, owners and operators of skilled nursing and assisted living facilities, outpatient rehabilitation operators and nurse staffing companies.
David regularly advises clients on issues of fiduciary out provisions, break-up fees and other issues relating to change of control transactions. As part of his representation of publicly held clients, David works closely with Audit, Compensation and other Board Committees on all aspects of corporate governance.
David serves on the CEO Council for Growth, a part of Select Greater Philadelphia, which consists of regional business executives who promote the economic development of the greater Philadelphia region. He also has served as the firm's representative in Legal Management Forum and other organizations involved in law firm management.