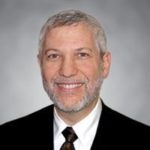 President, Marketing Dynamics
Since 1983, David Schild has been the founder and leader of Marketing Dynamics. Coupled with an expert background in Education and Social Sciences, David has built
the organization into one of the nation's leading experts in Long-Term Senior Care Marketing and Consulting.
As the face of the healthcare industry evolves and changes, David continues to lead Marketing Dynamics into the forefront of new arenas including online marketing,
data management and utilization, and strategic relationship marketing.
David generates trust. Unlike most company founders and presidents, he plays a significant hands-on role in all Marketing Dynamics account relationships. His public relations skills, keen business acumen and genuine understanding honed for over 30 years represent a unique advantage to our clients. David's philosophy is simple: there are no cookie cutter solutions and each and every client is unique and special.