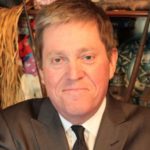 Principal and CEO, Strategic Insight Group
Gordon Dee Smith is Principal and CEO of Strategic Insight Group (SIG), a private intelligence agency that he founded in 1995. He has directed thousands of intelligence projects in over 90 countries, from pre-transactional intelligence to counter-terrorism. His clients include sovereign investors, institutional investors, hedge funds, private equity and venture capital firms, family offices, and Fortune 100 corporations, including some of the world's largest investors, and he has served as advisor for over US$30 billion in investment transactions.
Previously, he was an international venture capitalist active in Europe and Latin America, and before that president of an international NGO that worked in the international exchange field with the US Department of State, US embassies, and foreign government ministries and institutions in 14 countries.
Dee Smith is currently President of the Board of the Dallas Committee on Foreign Relations (DCFR), a life member of the Council on Foreign Relations (CFR) in New York, a member of the Advisory Council of the Lozano Long Institute for Latin American Studies, University of Texas at Austin (LLILAS), the Advisory Board of the Plains Indian Museum of the Buffalo Bill Center of the West in Cody, Wyoming, the board of directors of the Van Cliburn Foundation in Fort Worth, the Anthropology Committee of the Houston Museum of Natural History, and the Houston Committee on Foreign Relations (HCFR).