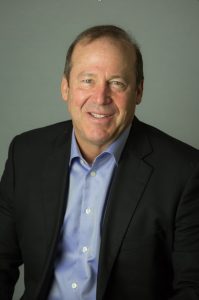 Founder and CEO, Senior Living Communities
Donald Thompson is the Founder and CEO of Senior Living Communities, LLC, which owns, develops, and operates luxury CCRC's and other similar care entities.  Based in Charlotte, North Carolina, the Company currently operates over 3,400 units in six states, with more than 2,800 employees.
The company operates as 4 different brands:  Senior Living Communities (CCRC's); Wellmore  (multi-level healthcare communities);  Live Long Well Care  (home health company); and Maxwell Group  (management company).
Thompson started in the care industry in 1980 when he built his first assisted living community.  He then went on to develop his first CCRC, or Life Plan Community, in 1982.  Over the last four decades, Thompson has owned, started, developed, and managed a variety of companies providing independent living, assisted living, dementia care, skilled nursing, rehab services, group purchasing, enteral feeding, medical equipment, medical supplies, home health services, and pharmacy services.
Thompson is a graduate of the University of North Carolina-Chapel Hill's Kenan-Flagler Business School, where he earned his Bachelor of Science in Business Administration.