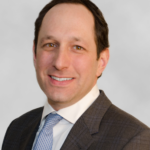 Director, Housing & Healthcare Finance, LLC
Erik Lindenauer has worked in the mortgage banking/investment banking industry for the past 19 years specializing in healthcare lending, multi-family housing, and FHA- and FNMA-insured loans. Throughout his career, he has originated and/or underwritten in excess of $1.5 billion in mortgage loans with a focus on skilled nursing and assisted living facilities, acute care hospitals, and senior housing.
Previously, Erik was a Managing Director at CapitalSource, and before that he worked for a NY based investment banking/mortgage banking firm specializing in conventional and government-assisted loans. Erik has provided outside consulting services for newly established FHA mortgage companies, has written articles for various magazines, and has been a guest speaker at numerous healthcare conferences.