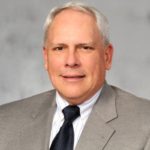 Partner – Home Care & Hospice, CliftonLarsonAllen LLP
Gary Massey is a partner with CliftonLarsonAllen, developing strategies for implementation of health care reform focusing on home and community based providers (HCBP). HCBP are Thirdage services including Medicare home health, Hospice, Medicaid waiver programs and private/self pay services. Gary has nearly 35 years of experience working with acute care, long-term care facilities and home care providers. He brings a broad base of knowledge and experience to financial and operational improvement projects. A skilled financial analyst, Gary specializes in business system improvement, financial modeling, operational reviews and an in-depth knowledge of Medicare and Medicaid rules and regulations.
Gary is a CPA and has a Bachelor of Arts degree in accounting and business management from North Carolina State University (NCSU). He is a frequent speaker on health care financial issues at various state and national organizations. He was appointed by the Secretary of the NC DHHS to serve on the Medical Care Advisory Committee. Gary is an active member of various state and national health care associations. He currently serves on the Board of Directors for The Carolinas Center for Hospice and Palliative Care Association (TCC). For the Association for Hospice and Home Care (AHHC), he serves on the governmental affairs committee. He is a Past Chair of the NC Association of CPAs Health Care Conference. Gary is actively involved with the National Hospice and Palliative Care Organization (NHPCO) and the National Association for Home and Hospice Care (NAHC).
In January 2007, Gary was given the award of Alumni of the Year from the College of Management at North Carolina State University. In 2005, he was honored with the Dr. Ellen B. Winston award for a lifetime of dedicated service to the home care and hospice industries.