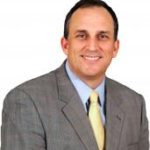 President and CEO of CareTrust REIT
Mr. Stapley is the President and Chief Executive Officer of CareTrust REIT. He has served in this position since our inception in 2014.
Prior to joining CareTrust, he served as Executive Vice President and Secretary of Ensign, where he was instrumental in assembling the real estate portfolio that was transferred to CareTrust in the Spin-Off. A co-founder of Ensign, he also served as Ensign's Vice President, General Counsel and Assistant Secretary beginning shortly after Ensign's founding in 1999.
Mr. Stapley previously served as General Counsel for a national manufacturer, wholesaler and retailer with 192 retail outlets across the United States. Prior to that, Mr. Stapley was a partner of the Phoenix law firm of Jennings, Strouss & Salmon PLC, where his practice emphasized real estate and business transactions and government relations.
Having served as Executive Vice President of Ensign since 2009 and as Vice President and General Counsel of Ensign from 1999 to 2009, Mr. Stapley brings to our board of directors extensive management experience, critical knowledge of our properties and knowledge and understanding of the healthcare business in general.
Contact Information
905 Calle Amanecer, Suite 300
San Clemente, CA 92673