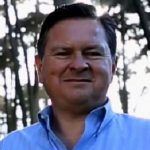 CEO & Co-Founder, Ourdata

In 1983, he was captain of Princeton's golf team. He had everything lined up to go to med school— course requirements, MCATs, and even medical school acceptances. But after working in a hospital, he changed course and entered the world of finance instead. His fascination with health and wellness never waned, but it took 15 years in the financial sector and 13 in Internet media to get back to it by founding Lively.
Prior to Lively, Iggy Fanlo was CEO of adBrite, transforming the company from a simple fixed price ad network to one of the leading online advertising exchanges. Iggy also has held various senior roles at consumer Internet companies, such as Shopping.com and DealTime. Shopping.com went public in 2004 and was sold to eBay in 2005 for $665M. Before then, Iggy was Managing Director of both JPMorgan and Morgan Stanley.
He holds a BSE degree in Chemical Engineering from Princeton University. And as he golfs through the kingdom of Northern California, he feels an immense gratitude that his obsessions with medicine, health and technology continuously take on meaning at Lively.