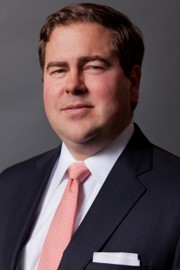 Executive Managing Director, National Seniors Housing Capital Markets, Cushman & Wakefield
Jay Wagner is an Executive Managing Director and Co-Head of Cushman & Wakefield's Boston-based National Senior Housing Capital Markets Group. Jay is responsible for originating, structuring and executing senior housing investment sales, equity investments, and debt financings. Over the course of his career Jay has closed over 235 domestic and cross-border transactions, totaling over $15.6 billion of real estate and infrastructure. Prior to Cushman & Wakefield, Mr. Wagner served as a Vice President at Boston-based Pappas Enterprises, Inc., a commercial developer, and as a Director with CIBC World Markets' New York based Structured and Leveraged Finance groups.
Mr. Wagner holds a Bachelor's degree in Economics from Columbia University. He is a member of the Urban Land Institute and a Rising Leader with the American Senior Housing Association. Mr. Wagner serves on the Finance Committee as a Trustee for Hebrew Senior Life, the third largest non-profit system in Massachusetts.