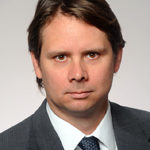 Senior Analyst, Heitman U.S. Public Real Estate Securities
Jeffrey Yurk is a Senior Analyst for Heitman's U.S. Public Real Estate Securities group. In this role, Jeff is responsible for fundamental company and market analysis supporting his stock recommendations. In addition, Jeff is responsible for facilitating Heitman's Global Public Real Estate Securities team processes and tasked with identifying and implementing best practices across the team, such as Heitman's Thesis Review Process. Prior to joining Heitman in 2004, Jeff was with Principal Global Investors as a CMBS analyst.
Jeff received a BBA and MBA from the University of Wisconsin-Madison, where he was a member of the Applied Security Analysis Program. He attained his Chartered Financial Analyst designation in 2007.