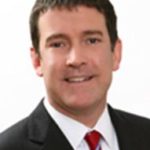 Senior Managing Director, Capital One Healthcare
Jim Seymour is Senior Managing Director and leader of the Capital One Healthcare Real Estate business. Prior to its acquisition by Capital One in 2015, Jim led the Real Estate segment for GE Capital, Healthcare Financial Services.
During Jim's 21 year tenure at GE Capital, he held various leadership positions including leading the Business Development/ M&A team for GE Capital Americas where he was responsible for all M&A activity and new vendor financing program development. In addition to leading a broad group of acquisitions across GE Capital, he closed over $3B in related asset acquisitions and divestitures in the healthcare space.
Jim graduated from the University of Notre Dame with a B.B.A and received his MBA in Marketing and Finance from the Kellogg Graduate School of Management at Northwestern University.