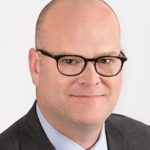 Executive Vice President, Chief Investment Officer, Ventas, Inc.
John D. Cobb currently serves as Ventas's Executive Vice President, Chief Investment Officer, after serving as Senior Vice President and Chief Investment Officer from 2010 to 2013. During Mr. Cobb's tenure, he and his team of investment officers developed key customer relationships and facilitated Ventas's growth through more than $22 billion in accretive mergers and acquisitions.
Prior to joining Ventas, Mr. Cobb served as President and Chief Executive Officer at Senior Lifestyle Corporation, where he led the strategic direction of a 9,000+ unit retirement company with over 3,400 employees. Before that, Mr. Cobb held various positions with GE Healthcare Financial Services, a division of General Electric Capital Corporation, with the last being Senior Managing Director.
Mr. Cobb has served as a member of the Board of Directors of the National Investment Center for Seniors Housing & Care (NIC). He is currently a member of the Executive Board of the American Seniors Housing Association (ASHA). Mr. Cobb holds a B.S. degree in Finance from Lehigh University.