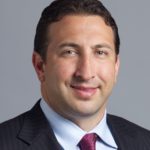 Managing Partner, Miami Office, Co-Chair, US Health Care Sector, DLA Piper LLP
Joshua Kaye concentrates his practice in healthcare mergers and acquisitions and the development of innovative business models within the healthcare industry.
Joshua advises clients in all aspects of federal and state healthcare regulatory matters, including anti-kickback, self referral laws, state licensure, Corporate Practice of Medicine and Dentistry, Certificate of Need, insurance laws and HIPAA.
Joshua represents a number of private equity sponsors in their healthcare acquisitions and divestitures, and the on-going representation of their healthcare portfolio companies, having developed a niche in addressing healthcare driven transaction structure issues as well as healthcare regulatory due diligence issues. On the acquisition side, his work has been geared toward leveraged buyouts and has included multiple leveraged buyouts of national and regional ambulatory surgical center companies, multi-site imaging center businesses and home healthcare companies. He has advised private equity clients in their acquisitions and worked closely with their due diligence teams to quickly identify healthcare regulatory issues ranging from healthcare fraud and abuse concerns, Medicare billing issues and federal and state licensure issues.
Joshua represents a number of urgent care companies, physician and dental practice management companies and other health care provider consulting companies in developing their business models from a transactional and health care regulatory perspective. His clients include multiple private equity funded urgent care companies and physician and dental practice management companies in assisting them with all of their health care transactional and regulatory matters.