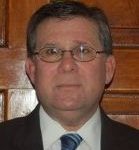 Managing Principal of Capital Health Group
Kenneth Assiran was a founding partner and Managing Principal of the Capital Health Group, LLC ("CHG") and is responsible for all management at CHG. Mr. Assiran originated the portfolio and manages the acquisition process and directs the asset management functions at CHG. Lines of credit and lending relationships are developed and managed by Mr. Assiran.
Capital Health Group, LLC is a privately held owner operator of senior housing facilities throughout the United States. As of February 2012, Capital Health Group owned an interest in 16 facilities consisting of over 1,200 beds. This portfolio is located across ten states nationally and includes independent living, assisted living, and memory care facilities. The Company was founded in October 2006 and is headquartered in Media, Pennsylvania. Capital Health Group is lead by founding members Kenneth R. Assiran and John W. Dwyer, and senior management team has over 100 years of combined experience in the senior housing and real estate industries.