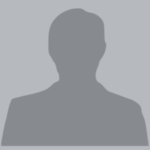 President of Real Estate Lending at MidCap Financial
Kevin McMeen is a co-founder of MidCap Financial and President of Real Estate Lending. Prior to joining MidCap, Mr. McMeen created and ran the real estate lending practice for Merrill Lynch Capital Healthcare Finance. Prior to joining Merrill Lynch Capital, Mr. McMeen led the healthcare real estate segment of GE Healthcare Commercial Finance and its predecessor, Heller Healthcare Finance.
Mr. McMeen serves as the Vice Chair on the board of the National Investment Centers for the Seniors Housing and Care Industries, he served on the advisory board of the Erickson Executive Education program at University of Maryland Baltimore County, and is an active member of the American Seniors Housing Association.
Mr. McMeen holds a M.S. in Urban and Regional Planning from Georgia Tech and a B.S. in Economics from the University of Wisconsin.