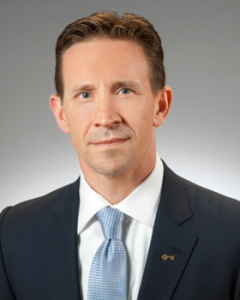 National Market Manager, KeyBank Real Estate Capital's Healthcare Group
Kevin Murray is the National Market Manager for KeyBank Real Estate Capital's Healthcare Group. He manages a team of bankers who advise on healthcare finance for healthcare REITs and owners/operators of AL, IL, skilled nursing and medical office buildings.  Key integrated solutions include permanent debt placement, capital markets, (including asset sales, public and private equity, loan syndications and public debt) and acquisition/development financing.
Mr. Murray is a 20 year veteran of KeyBank.  He previously served as Regional Executive in Key's Institutional Real Estate Group, leading a team who advise a national portfolio of REITs, fund managers and other large institutional real estate clients.
Mr. Murray earned his B.S. in Business from Miami University and an M.B.A from the Weatherhead School of Management at Case Western Reserve University.