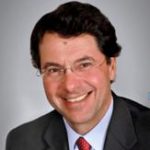 Senior Director, Love Funding
Leonard A. Lucas, Senior Director, Love Funding. Mr. Lucas joined Love Funding in 1998 and is based in Boston, Massachusetts. As senior director, he has consistently been named a top producer for Love Funding. Mr. Lucas originates direct loans for Love Funding in its capacity as an FHA MAP and LEAN lender. He also advises borrowers in all sectors of the senior housing industry: age-restricted apartments, independent living, assisted living and skilled nursing as to the type of financing vehicle best suited to meet the borrower's immediate needs. In those situations where an FHA execution is not the most appropriate, he relies upon his extensive knowledge of senior housing financing vehicles and lenders to place the loan with the appropriate lender.
Mr. Lucas is an executive board member of the American Senior Housing Association and serves as an advisory board member to NIC's Skilled Nursing Investment Forum. He has thrice been featured as a speaker at the LTC 100 and the NIC Skilled Nursing Investment Forum. Mr. Lucas has won the Love Cup twice during his tenure at Love Funding, an honor awarded to the top producing originator each year. He also originated the largest loan in Love Funding's history for Atrium Healthcare. Mr. Lucas is a member of the Massachusetts Bar and holds a J.D. from the New England School of Law and a Bachelor of Arts (economics) from Kenyon College.