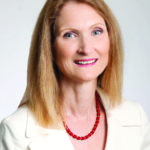 Partner, Duane Morris LLP
Lisa W. Clark practices in the area of healthcare law with a specific focus in health information technology (HIT) issues and mobile health (mHealth) for hospitals, long-term care providers, physicians and other providers. She represents hospitals on enterprise-wide restructuring, including Medicare provider-based projects, and related payor requirements, and has long-term experience with the representation of hospitals, long-term care providers, and other providers with respect to government and private payor reimbursement, including managed care contracting. For over twenty years, she has provided legal support to The Hospital & Healthsystem Association of Pennsylvania. She also assists providers with across-the-board regulatory compliance and payor program participation (fraud and abuse (Stark and anti-kickback), licensure, accreditation, credentialing, EHR adoption and meaningful use, HIPAA, quality of care, pay-for-performance, ACO participation and EMTALA). Ms. Clark is a frequent speaker and writes on healthcare regulatory matters including on the HITECH Act and the Affordable Care Act. She established and heads the firm's mHealth Interdisciplinary Group.
Ms. Clark is a 1989 graduate of the University of Pennsylvania Law School, a graduate of Harvard Divinity School, where she earned a master's degree, and a graduate of Yale University.
Ms. Clark is admitted to the Pennsylvania Bar, the U.S. District Court for the Eastern District of Pennsylvania, and the U.S. Supreme Court.