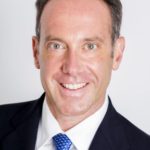 President, Zimmet Healthcare Services Group, LLC
Marc Zimmet has over 20 years of experience working in healthcare reimbursement compliance. His primary field of expertise is skilled nursing facilities and related companies. He began his career preparing Medicare cost reports/appeals and assisting providers during the onset of the Prospective Payment System demonstration project, and now advises the firm's diverse client base on navigating today's complex regulatory/reimbursement landscape.
Marc is now heavily involved in the next iteration of SNF reimbursement, assisting clients in positioning themselves within integrated delivery systems and properly "pricing" the care they provide under "fixed payment systems." Mr. Zimmet is also heavily involved with advancing Medicare Advantage Special Needs Plans within SNFs to maximize their participation in shared savings resulting from quality improvement.
He is an active member of many state and national industry associations, and lectures extensively on topics relating to SNF reimbursement and compliance. He holds a degree in CPA Accounting from Syracuse University and an MBA in Healthcare Administration from Baruch College/Mount Sinai School of Medicine.